Dr. Morganne Patterson is a veterinarian in Greeley with special interests in surgery and diagnostic imaging.
Book An Appointment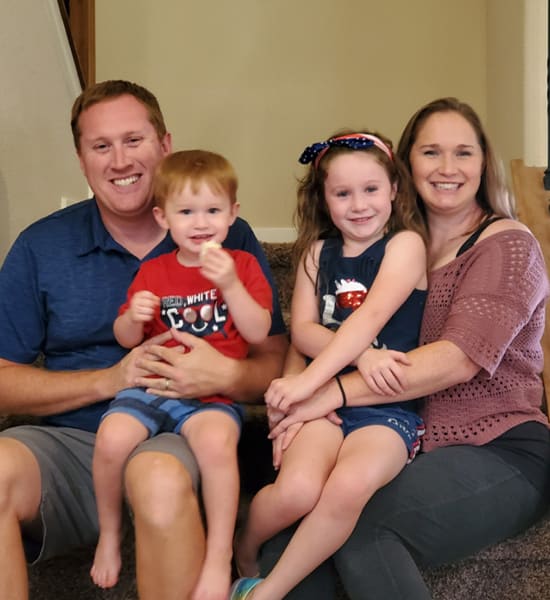 Dr. Morganne Patterson
Morganne grew up in Northern Colorado in the small town of Nunn. She obtained both a Bachelors in Biology and a Masters in Biomedical Sciences from Colorado State University before entering their Veterinary Medicine Program.
The first several years of her career were spent in Windsor, Colorado. Her special interests include surgery and diagnostic imaging.

Morganne and her husband are blessed with a beautiful daughter named Payton, son Hunter and two furry kids, Pappy (an oversized Papillion) and Blaise (a dilute calico cat). In her free time, Morganne enjoys spending time with her family and pets, visiting the mountains, or doing projects around her house.