St. Michaels Companion Animal Hospital is committed to delivering attentive veterinary care to pets and their loving families in Greeley, Windsor, Jonestown, Loveland and surrounding areas. We prioritize providing compassionate and high quality veterinary services to all of our patients.
Veterinary Care You Can Depend On
We offer extensive and comprehensive veterinary services as a full-service hospital. We are here to keep your pets healthy and happy with services from routine exams and dental care to vaccinations and internal medicine. We also operate an in-house diagnostic lab, an online pharmacy, and are equipped to provide a wide range of surgical procedures to keep your pet healthy and happy.
Core Care Services       Veterinary Surgery     
Compassionate, Experienced Vets
Our team at St. Michaels Companion Animal Hospital  are committed to offering quality veterinary care to you and and your pet. We aim to create a friendly, compassionate, and caring environment to best help you and your furry companion. We also offer veterinary emergency services.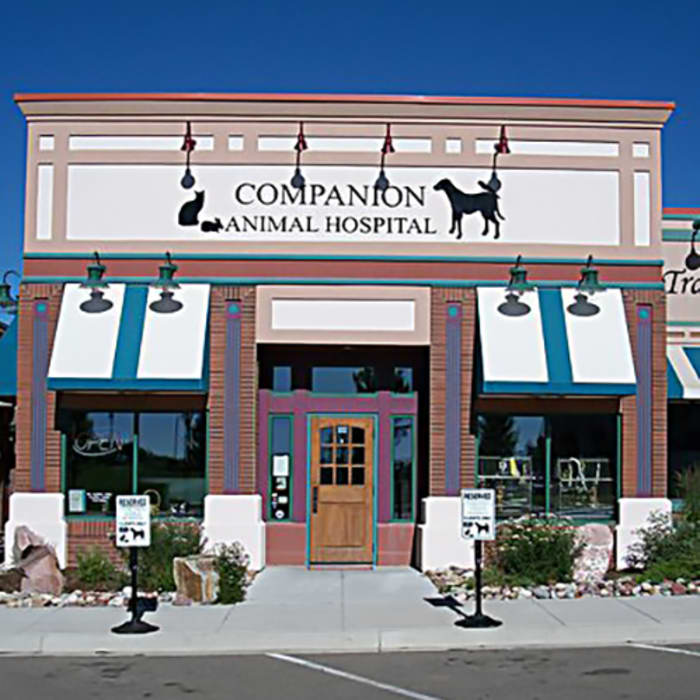 Our Pet Care Philosophy
We are dedicated to celebrating the unique relationships animals have in our lives. With that relationship and each of our special client's individual needs at front of mind, we are dedicated to providing excellent and state-of-the-art veterinary care. We are proud to serve pets and pet-owners in Greeley through our high quality and adaptable veterinary and emergency services.
Our Commitment
We at St. Michaels Companion Animal Hospital want to help you earn your trust in providing care to your beloved pet. We always treat your pets as if they were our own.
We would love the chance to meet you and your companion. Please arrange a preliminary appointment by contacting us.
Hospital Features
Convenient Location 
Convenient Free Parking
Relaxed Environment 
Wheelchair Accessible
Multi-Pet Appointments
Same-Day Appointments
Automated Appointment Reminders
Multi-Pet Appointments
Online Store / Pharmacy
AllyDVM
Appointment Booking
Refills (Prescriptions & Products)
Access to Pet Records
Previous

Page

1

of 2

Next