At St. Michaels Companion Animal Hospital in Greeley, our vets provide exotic pet care for a diverse number of animals such as reptiles, birds, and small mammals such as hamsters, guinea pigs, and rabbits.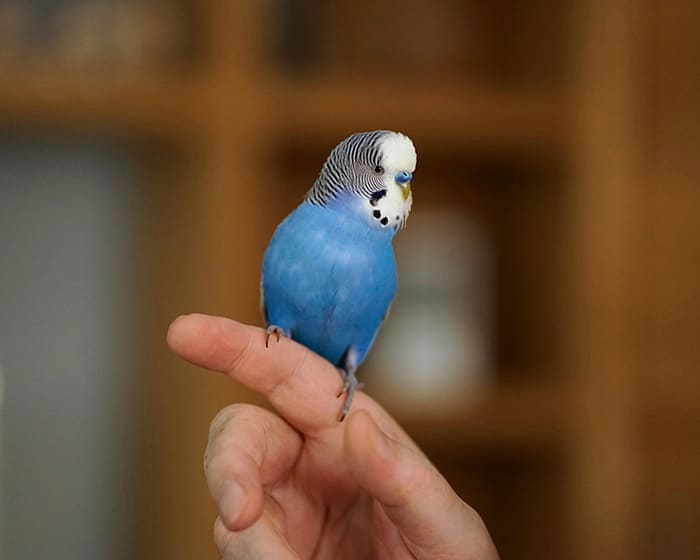 Vet Care for Mammals, Reptiles & Birds in Greeley
At St. Michaels Companion Animal Hospital, we aim to provide preventative care and routine exams for your small mammals or other exotic pets. We also welcome your exotic pets in our hospital for behavioral or other medical concerns
Routine & Preventive Care

Like cats and dogs, exotic pets like small mammals or birds (avians) can benefit from regular veterinary exams. These exams can help your pet lead a long, healthy, and happy life. Our veterinarians are trained in the special needs of these species for their husbandry, care, and treatment.

During an initial routine examination, our vets will provide a full physical exam and go over your your pet's care, nutrition, and housing in your home. We will inform you about any recommended vaccines or screening tests your pet might require. Our vet will also address any health, behavioral, or husbandry concerns you might have. We will always tailor our recommendations to the specific needs of your pet and their family.

Sick Pet Appointments & Daytime Emergencies

Exotic pets such as small mammals with any behavioral or health concerns can be seen by our vet team. Please call  (970) 330-9400 to determine availability and to book and appointment before bringing in your pet. While we do our best to fit in walk-in emergencies for your exotic pets, we encourage you to call ahead to ensure we are able to help you and your companion as quickly and effectively as possible.

After Hours Emergencies

Our exotic animal hospital is equipped to best meet the needs of critically sick exotic pets. We offer Emergency Services during hospital hours staffed by our dedicated and compassionate team of veterinarians, veterinary technicians and support staff.

If a critical health emergency arises in your exotic pet outside of our regular operating hours, call us for more information on how to proceed.
Exotic Pets We Treat
At St. Michaels Companion Animal Hospital in Greeley, we are dedicated to delivering cutting-edge and compassionate veterinary care for exotic pets including:
Birds
Parrots, finches, canaries and others.
Exotic Mammals
Ferrets, gerbils, rabbits, guinea pigs, hamsters and others.
Reptiles & Amphibians
Turtles and tortoises, snakes, lizards and others.